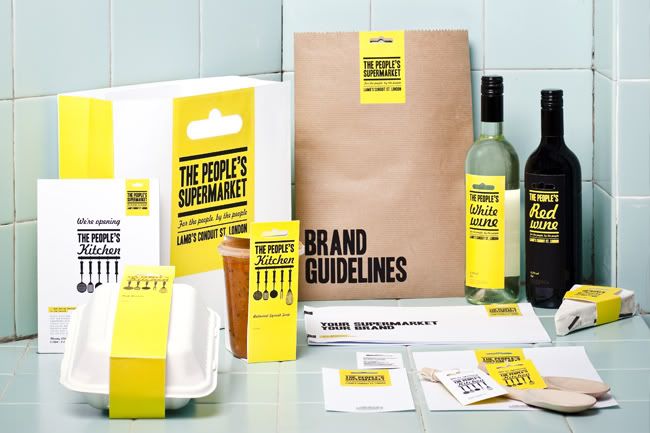 The blog 'Identity Designed' features topics and projects of note in the world of brand identity design.
"After approaching the Supermarket to design some launch posters, we were tasked with developing the brand, which needed to reflect the co-op's core values of being communal, affordable and democratic without appearing too virtuous or elitist. A full identity programme was required including logo, stationery suite, advertising, packaging and brand guidelines.
As the organisation is not-for-profit and production budgets are consistently low, the designs needed to be simple to implement. As a result, much of the packaging and print material needed to be produced in-house."